About Virginia Beach
Virginia Beach Virginia is an oceanfront resort town situated on the Atlantic coastline. It draws a steady stream of visitors all year round, particularly from mid-spring to mid-fall when the weather is warm. The oceanfront is bordered by a boardwalk that stretches for three miles. Opposite the beach are hotels and motels of all shapes and sizes. The Virginia Beach Virginia boardwalk is the scene of an almost constant series of festivals from early spring through late fall. Art festivals, music festivals, food festivals, a winter festival, and cultural festivals all offer a steady stream of free entertainment and great food. The boardwalk is a perfect place for walking, jogging, people-watching, and in-line skating. There's a separate lane for biking. You'll find water sports like surfing, fishing, jet skiing, boating, parasailing, and scuba diving. There's an old-fashioned carnival, complete with ferris wheel and merry-go-round. Many oceanfront hotels have mini-kitchens, and there are two large grocery stores within walking distance of the water. If you'd rather not cook, there are some exceptional restaurants within a few steps of the beach. Virginia Beach Virginia has an excellent local music and club scene. There are nightspots within easy walking distance of the beach, but it's worth the trip to venture away from the shoreline in search of live music and fresh seafood. Within easy driving distance of the beach are two malls and several organic food stores. First Landing State Park is a short drive from the downtown beach area. The 2,888 acre park is on Cape Henry and features camping, cabin rentals, fishing, swimming, boating, and hiking.
Virginia Beach News & Articles
Events in Virginia Beach
Ohana Fest 2019
Please join us Friday and Saturday, April 26th and 27th, for the 3rd Annual Ohana Fest.
2019 YSC Oyster and Pig Roast
on Saturday, 27 Apr, 1:00 PM
at Camp Pendleton
Join us for the 2019 YSC Oyster and Pig Roast!   We will be serving beer, wine, barbeque, chicken, chili, and chowder and oysters.  All you can eat and drink.  Live entertainment- To Be Determined.
Event Attending
Virginia Beach Taco Festival 2019
on Saturday, 4 May, 1:00 PM
at Virginia Beach Taco Festival
The 2019 Virginia Beach Taco Festival is once again taking over Cinco de Mayo weekend with an event like no other!
Event Attending
Event Attending

Tidewater Comiccon - 2 Day Pass
on Saturday, 18 May, 3:30 AM
at Virginia Beach Convention Center

Tidewater Comiccon - Saturday
on Saturday, 18 May, 10:00 AM
at Virginia Beach Convention Center
Chic's Beach Festival
Chic's Beach Festival by HK on the Bay

Tidewater Comiccon - Sunday
on Sunday, 19 May, 11:00 AM
at Virginia Beach Convention Center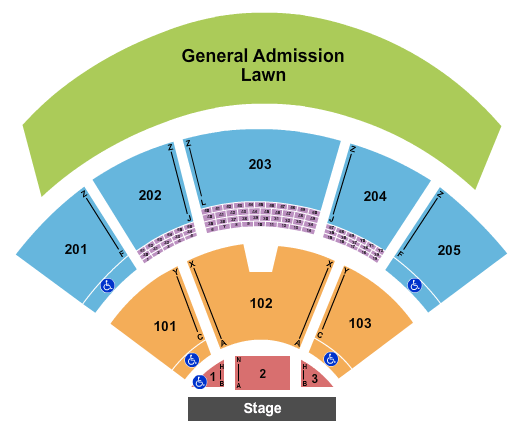 Hootie & The Blowfish & Barenaked Ladies
on Thursday, 30 May, 7:30 PM
at Veterans United Home Loans Amphitheater Virginia Beach Patriotic Festival: Old Dominion
on Friday, 31 May, 7:00 PM
at 5th Street Beach Stage Virginia Beach Patriotic Festival: Kane Brown
on Sunday, 2 Jun, 2:00 PM
at 5th Street Beach Stage