Are you looking for things to do in Virginia Beach this weekend? We've got a list that will help you come up with an exciting weekend plan. From Mardi Gras parties, catching a game, or live music performances, you can always find something for you to enjoy in Virginia Beach.
Check out our top things to do this weekend in Virginia Beach that will make your weekend memorable! 
To catch up with more events in Virginia Beach, make sure to subscribe to 757area, it's free!
Mardi Thaw with Sage Kitchen Virginia Beach
As they say in New Orleans, "Laissez Les Bon Temps Rouler" which translates to "Let the Good Times Roll, Ya'll!"
Mahler & Mozart at the Sandler Center
2/23/20 | Sandler Center for the Performing Arts, Virginia Beach | 2:30PM
Let's Build, Let's Play! Lego Duplo Class
FREE FOR MEMBERS CURRENTLY ENROLLED IN CLASSES!
Wilder -vs- Fury II
The first match ended in a very controversial draw, don't miss this long awaited rematch.
Try Hockey for Free 2020
TRY HOCKEY FOR FREE DAY Join us Saturday, February 22 for Try Hockey for Free!
Après Ski Day 80s Ski Party
We're going back in time to the 1980s at the Farmhouse for our Après Ski Day 80's Ski Party on February 22nd from 11-10pm!
Samoa Soiree 2020
This all-adult event invites top chefs to compete and create yummy desserts and hors d'oeuvres using Girl Scout Cookies as a key ingredient.

All That 90s party at Hot Tuna
For this first time All That is invading the stage at Hot Tuna on a Saturday night.
Saturday Night at Cactus Jacks with Rn'R
Join us for Saturday's Live at Cactus Jack's Southwest Grill with Rn'R in the Cactus Corner this Saturday at 7:00.
Comments
Related Posts in Virginia Beach Events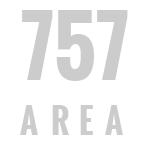 Loch Ness Coaster Celebrates 35 Years at Busch Gardens Williamsburg